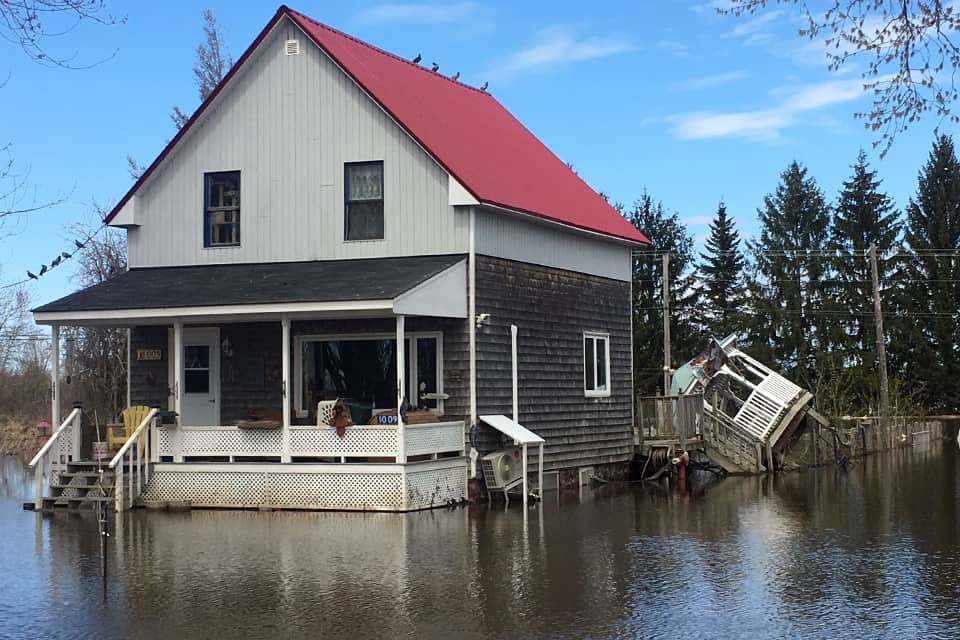 The Billy Graham Evangelistic Association of Canada has sent crisis-trained Rapid Response Team chaplains to the province to offer Christ's comfort to anyone in need. Four Rapid Response Team chaplains are in Fredericton and are sharing Christ's love as opportunities arise. By next week, we will have three teams comprised of six chaplains out serving homeowners and visiting impacted areas.
Generous financial support from Canadians like you enabled us to transport our Mobile Ministry Center from its Calgary home to New Brunswick. The custom-designed truck with offices and a visitors lounge will serve as a base of operations for chaplains as they work alongside Samaritan's Purse volunteers. Together, the two organizations will provide physical and spiritual aid to flood victims and first responders.
The Mobile Ministry Center is located at Journey Wesleyan Church, 131 Duncan Lane in Fredericton, NB and will serve as a home base for chaplains.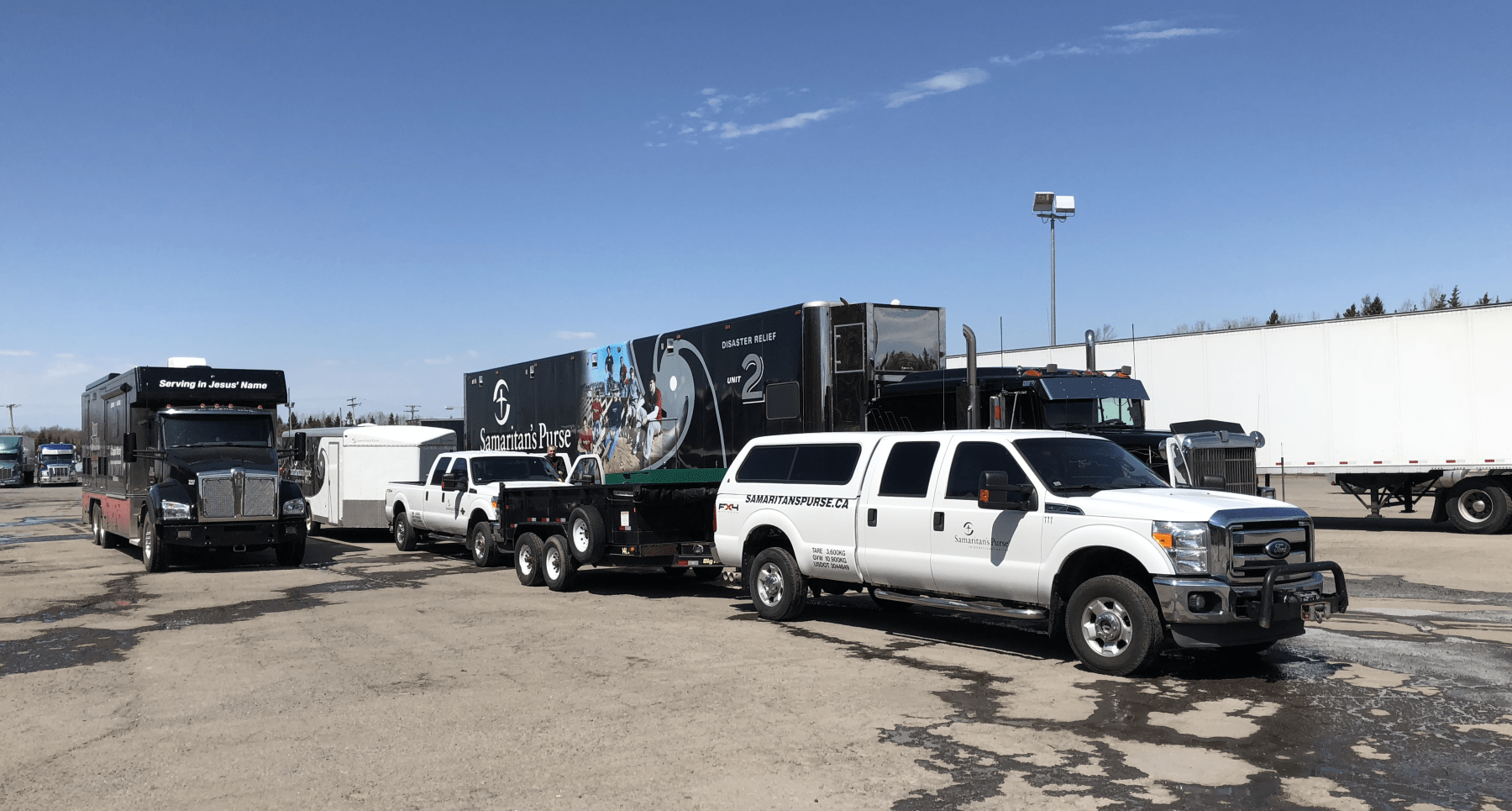 Heavy rain and rapid snow melt have caused the St. John and Kennebecasis rivers to spill their banks and threaten many municipalities, including St. John, Hampton, Grand Bay-Westfield, and Quispamsis.
"The flooding is creating pain and hardship for many people and communities," said Rapid Response Team manager Merle Doherty. "Our chaplains will be offering Christ's love and compassion to everyone going through this difficult, stressful period in their lives."
This will be the fifth Rapid Response Team deployment in response to flooding in New Brunswick since 2008.
You can help the people of New Brunswick through your donations and prayers. Please join us so that together, we can show flood victims that "When you pass through the waters, I [God] will be with you; and through the rivers, they shall not overwhelm you" (Isaiah 43:2, ESV).
>> Chaplain leads New Brunswick homeowners Stan and Ivy to faith in Christ
Give To Rapid Response Team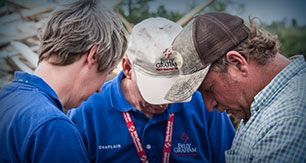 Your gift will provide for the training and deployment of our Rapid Response Team chaplains, who are deployed when natural or man made disasters strike in Canada and abroad. RRT chaplains serve and support hurting people affected by crisis, and share the message of hope found in Jesus.