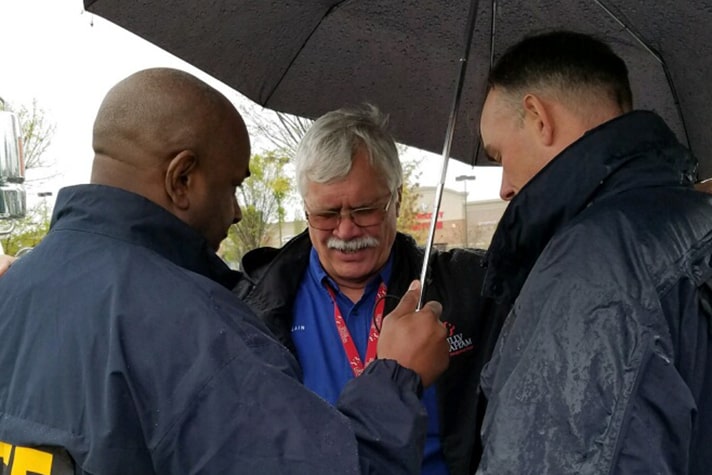 The U.S. Billy Graham Rapid Response Team (RRT) is ministering in Antioch, Tennessee, after a gunman killed four people at a Waffle House early Sunday morning. News reports say the shooter began firing at customers in the restaurant's parking lot before walking in and unloading his assault-type rifle. Several more were injured before a customer grabbed the gun and the shooter fled.
After a vigorous manhunt, the Nashville Metro Police Department is reporting the suspect was apprehended Monday afternoon.
"Things were very tense," said chaplain Al New, referring to the earlier search for the shooter. Al also managed emergency personnel and was a first responder in Sullivan County, Tennessee.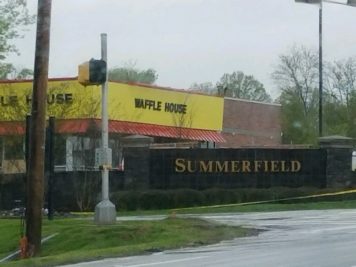 The crisis-trained RRT was invited by local authorities to provide emotional and spiritual support in Antioch, less than 25 kilometers southeast of Nashville.
Local schools are on lockdown and with the heavy downpour of rain since the shooting, no public gatherings have taken place to honor those who were killed and injured.
"Right now, our ministry is dedicated to the law enforcement agencies represented here," said Al, who added that when the time comes they will be there for the grieving public.
"We are here to help them get through this."
The RRT's Mobile Ministry Center (MMC) arrived on Monday as a respite ministry for officers. The vehicle is located across the highway from the Waffle House alongside emergency personnel.
"The ATF, FBI, National Metro Police Department … all different agencies are here," Al commented. "We hope the officers know we are here for them."
A group of eight U.S.-based chaplains will serve in Antioch over the next few days, marking the seventh deployment triggered by a shooting in 2018. The RRT is also serving in Greensboro, North Carolina, after a tornado raked through the city in mid-April. Earlier this year, the ministry responded to shootings at a Parkland, Florida high school where a former student killed 17 people.
In Canada, the RRT recently responded to the tragic bus crash in Saskatchewan that killed sixteen people. This week, they are responding in Toronto where ten people were killed when a van drove onto a sidewalk and hit pedestrians.
Please pray for the families of those affected by the shooting.
Give To Rapid Response Team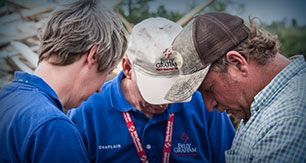 Your gift will provide for the training and deployment of our Rapid Response Team chaplains, who are deployed when natural or man made disasters strike in Canada and abroad. RRT chaplains serve and support hurting people affected by crisis, and share the message of hope found in Jesus.