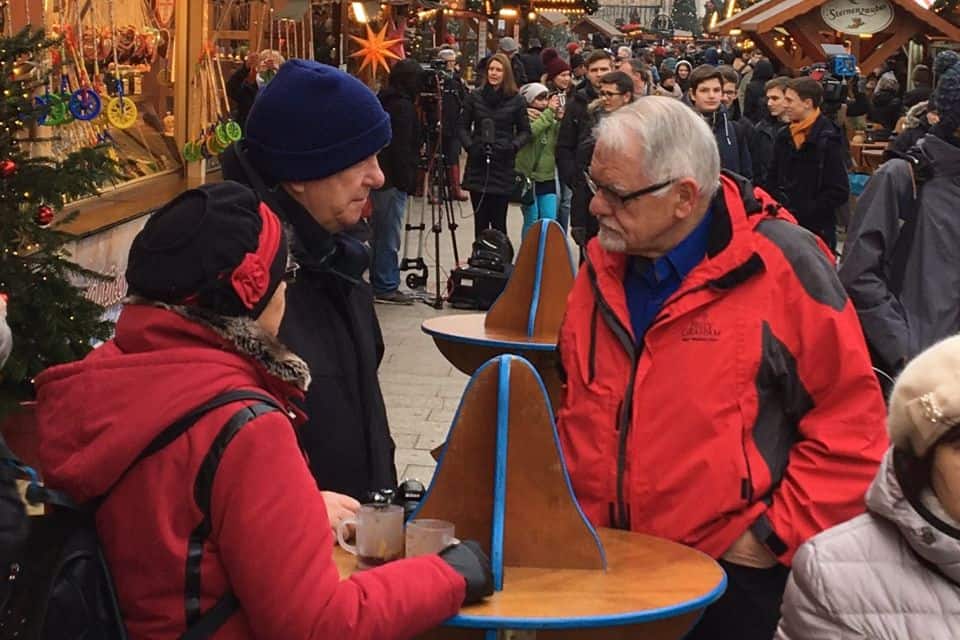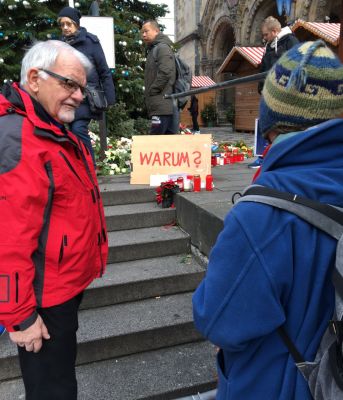 Rapid Response Team chaplains are in Berlin, sharing the hope and peace of Jesus in the midst of tragedy.
Chaplains with the Billy Graham Rapid Response Team have completed a 10-day mission of offering Christ's love and support to residents of Berlin, Germany, in the aftermath of a terrorist attack that left 12 dead and many injured.
The attack happened Dec. 19 when a truck plowed into a busy Berlin Christmas market. The suspected perpetrator died four days later during a confrontation with police in Italy.
After, many grieving Berlin residents visited a makeshift memorial set up near the crime scene. That memorial is one of the places where the chaplains offered emotional and spiritual care.
Two teams of Canadian RRT chaplains—Harvey and Selma Boldt, and Mike and Janet Voth—joined an American chaplain in working with Berlin churches and the local office of Samaritan's Purse to assist anyone who needed it.
See all the communities to which Billy Graham Rapid Response Team chaplains from Canada have been deployed across our nation and around the world
We thank God that the chaplains, including some who speak fluent German, were able to pray with 62 people—often sharing the Good News of Salvation in Christ. Two people accepted the invitation to give their lives to the Lord.
The two were a couple standing in the rain at one of the memorial sites. Both were willing to chat with a chaplain. Eventually, the conversation reached a point where the chaplain asked if they thought God is real. They said "yes," and when the chaplain to asked where they want to go when they die, they said "Heaven with God."
The chaplain explained the Gospel message and the prayer of salvation. The couple understood, said the prayer, and welcomed Jesus into their hearts and minds. Praise God!
This was be the fourth Rapid Response Team deployment to Europe in 2016. Canadian chaplains also responded to terrorist attacks in Brussels, Belgium in March; Nice, France in July; and Munich, Germany, also in July.
Please keep the Berlin community, particularly those affected by the deadly attack, in your prayers.
The Rapid Response Team, an international coalition of crisis-trained chaplains, can deploy at a moment's notice in times of tragedy because of the support of faithful donors. Would you consider partnering with the Rapid Response Team today?
Give To Rapid Response Team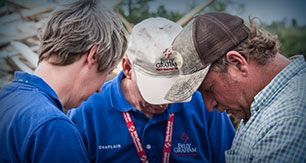 Your gift will provide for the training and deployment of our Rapid Response Team chaplains, who are deployed when natural or man made disasters strike in Canada and abroad. RRT chaplains serve and support hurting people affected by crisis, and share the message of hope found in Jesus.