At the launch event in Rankin Inlet for the first Celebration of Hope the Billy Graham Evangelistic Association (BGEA) has ever organized in the Canadian Arctic, it was very important that the worship music be offered in English and in the Inuit language of Inuktitut.
Most of Rankin Inlet's 2,700 residents speak some English. But for many, and especially the older folks, Inuktitut remains their primary language. All of the Celebration's promotional materials, and our Rankin Inlet website, are in English and Inuktitut. And so we wanted to ensure that every element—including the worship music—of our first public event in the isolated community was also in both languages.
No one on BGEA's staff speaks Inuktitut, so we're very thankful to have Esther Maani Powell as one of several Inuktitut-speaking members of the Celebration's local leadership team. She's an accomplished singer and worship leader in her church, and a sister of Juno Award-winning singer Susan Aglukark.
Powell sang some verses of the worship music at the launch event in Inuktitut, and BGEA call center employee Victoria Hanson sang other verses in English. Together, they led about 125 Rankin Inlet residents in praising God through song, setting the tone for a Celebration ministry over the next few months that will feature evangelism training, prayer times, and worship events.
All of it will culminate on Oct. 26 and 27 with two days of music, testimonies, and messages of hope from Will Graham, the eldest grandson of the late Billy Graham.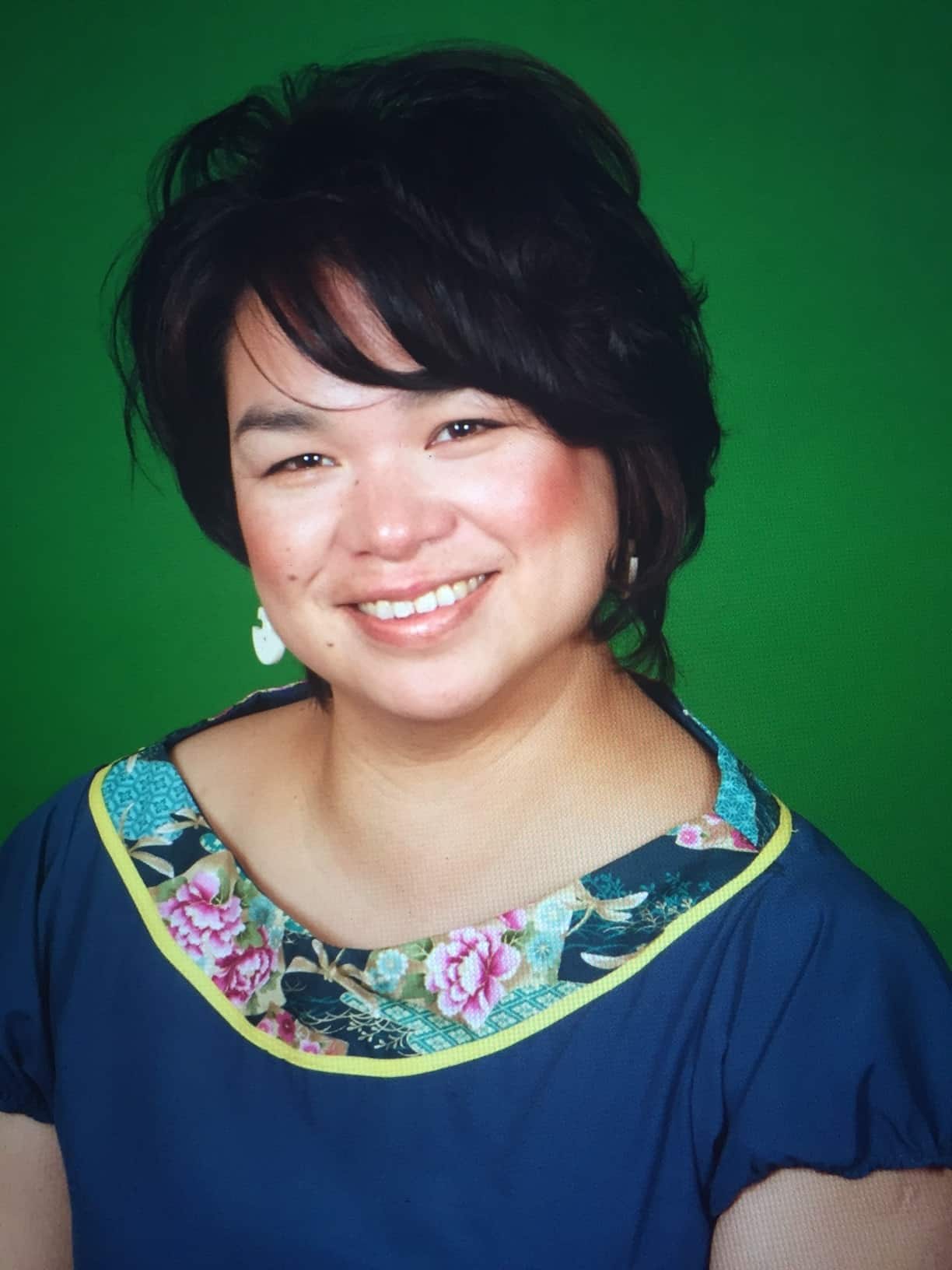 Powell said many Rankin Inlet residents are "familiar with Billy Graham because he's very well-known in the Arctic." That will help spark local and regional interest in attending Celebration events, she noted.
"The Celebration is reaching out to people in the Arctic, those who want to hear a message of hope (and be) inspired through Billy Graham's ministry."
A registered nurse, Powell works at the Rankin Inlet Healing Facility—a jail that opened in 2013 for offenders serving sentences of less than two years. It's called a healing facility because the focus is on restoring broken people and relationships in the community.
Most of the facility's maximum 38 residents are there because of alcohol-fueled domestic violence, Powell said. A lot of the past drinking stems from them being survivors of residential schools, or the children of the survivors of residential schools. There are many documented cases of physical, sexual, and psychological abuse in the now-closed schools. The students, and their descendants, are still suffering.
Powell's mother, now an ordained pastor who has preached in many Arctic communities, was forced to attend a residential school. She ran away at age 12.
"There was a lot of trauma in our parents' generation," Powell said. "We struggle a lot compared to the south. We have the highest suicide rates compared to the rest of the country, we have poverty rates higher than the rest of Canada, (and) we have housing shortages (and) crowded housing conditions (that are) contributing to health epidemics. Now we're trying to fix that."
She sees the Celebration of Hope as a vital avenue through which healing and restoration can happen. Therefore, she is urging residents of Rankin Inlet and the entire region to join with BGEA of Canada to "celebrate with us what God has done in our lives (and) what God can do in our lives."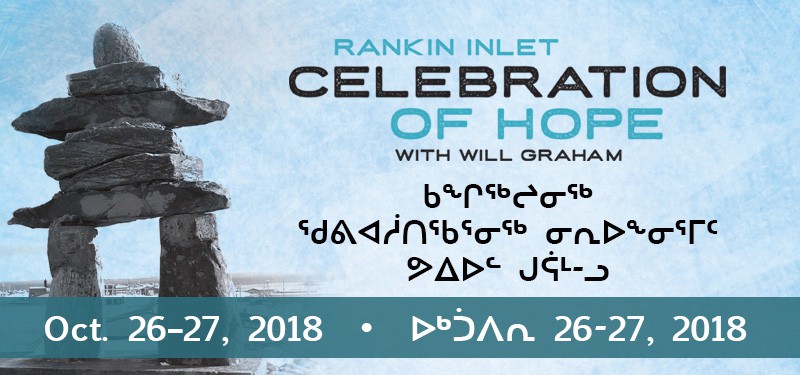 Give To Crusade Evangelism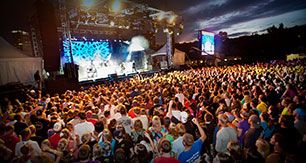 Your support will advance the Gospel through multiple presentations of the Gospel with inspiring music from internationally recognized Christian artists and powerful stories of transformation.